---
Dice Miner Is Live on Kickstarter Today, May 26
Dice Miner is live on Kickstarter! Take a look at the campaign, or read on for more about the game.

Dice Miner is a dice drafting game. You are a dwarven hero doing your part to re-establish your underground cities as the threat of the dragons grows ever stronger. Amass your hoard carefully, because perils abound and failure is certain death!
To play Dice Miner, you:


Roll the dice.
In each of three rounds, twenty custom dice are rolled onto a unique mountain component. The mountain's design serves to direct the dice into the appropriate slots, and to help players determine what draft picks are legal in the game. There are two different mountain designs; a punchboard mountain in the standard edition, and a 3D printed plastic mountain in the deluxe edition.
(Deluxe edition backers can even customize their game board, like sales manager Travis did!)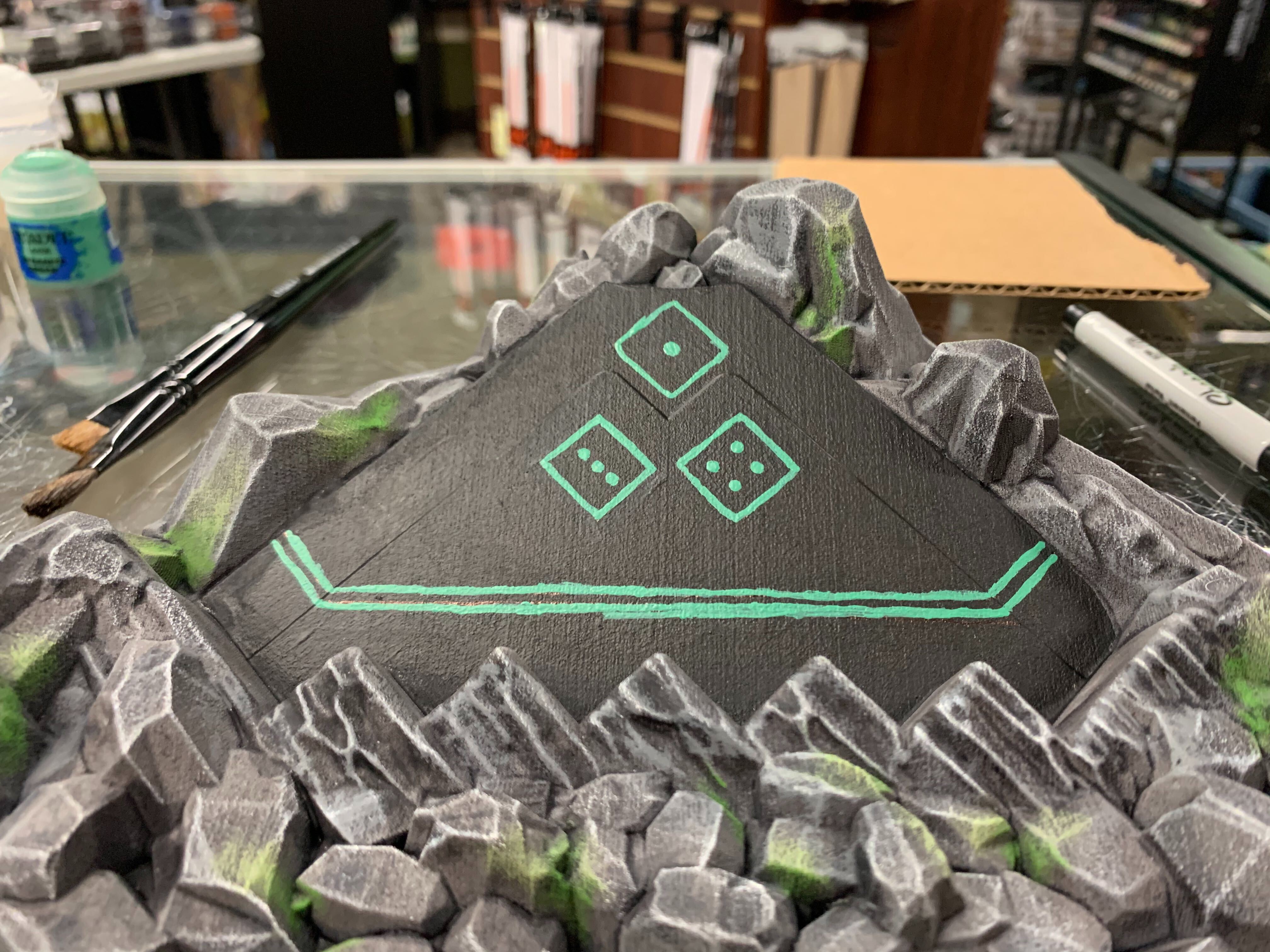 Both versions of the game feature custom-color engraved dice.


Draft your hoard.
Mine the dice you need to clear tunnels, harness magic, and savor cheering Dwarven beer. Different dice score differently, so plan your strategy carefully.


Amass your treasure.
Scores are tallied once per round, then each player's dice are re-rolled and the mountain is refilled. After three rounds, the player who has amassed the most points is the winner.
Our Kickstarter offers a standard and deluxe edition, as well as a retailer-friendly backer tier. If we exceed our $12,075 funding goal, we will unlock backer-exclusive stretch goal rewards to say thank you for helping spread the word. We're incredibly excited about this project, and hope you are too.
Learn more about Dice Miner and back the game on Kickstarter.
---
Categories
Headlines
Kickstarter