---
Christmas Countdown Starts Now! Unknown Armies Bundle Only $25!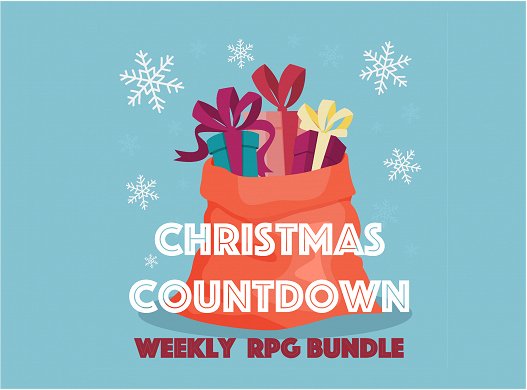 We're counting down to the holidays with 50% OFF (or MORE) on digital bundles every week until 2022! Treat yourself to the digital version of your favorite RPG today!
The Christmas Countdown kicks off with a massive Unknown Armies RPG digital bundle. Get this deal while you can!
This week's bundle includes:
Unknown Armies Book One: Play
Unknown Armies Book Two: Run

Unknown Armies Book Three: Reveal
Bring Me the Head of the Comte de Saint-Germain
Maria in Three Parts
Musick for Unknown Armies: Uncanny Acuity
Musick for Unknown Armies: Unnatural Artistry
Musick for Unknown Armies: Upsetting Anomalies
The MSRP is $67.79. But pick up these excellent RPG books thru December 7th for just $25!
---
Categories
Deals & Specials
Headlines
Unknown Armies