Meet the Family:

A Tour of Le Canard Noir
When art lets you down, the Black Duck is there for you. This dingy cafe is home to a motley assortment of washed-up bohemians, whose creative endeavors always end in disaster. Here the tormented painter Rosseau buys drinks for neurotic models and destitute poets, while a troubled actress and sickly courtesan compare notes across the way.
Le Canard Noir is a new family for the Gloom card game, adding one player to the game, and makes its debut in the Unhappy Homes expansion.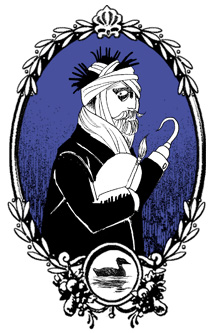 Rosseau

Patchwork Painter
His dearest Rosalyn wishes he'd just send flowers.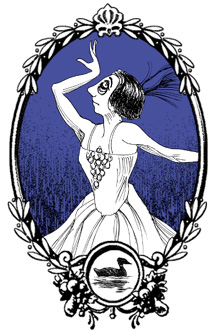 Belladonna

Consumptive Courtesan
Once she was consumed by passion; now, she's just being consumed.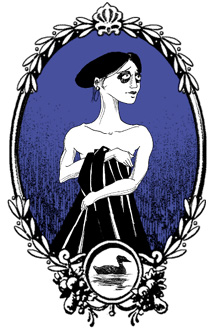 Marie Delacroix

Misunderstood Model
She's found a way to make her paralyzing fear of clothing work for her.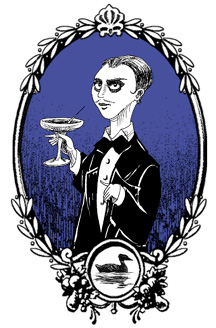 Simon Simone

Androgynous Acress
As far as Simon is concerned, gender is just another role.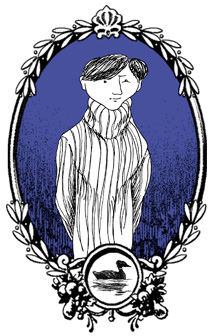 James DeWinter
Penniless Poet
You have to suffer to write. Apparently, James just hasn't suffered enough.