About Atlas Games
At Atlas Games, our passion is offering exceptional games to the world. Our first release was in 1990, making us one of the most reliable hobby game publishers in business, too. We believe in creative curiosity and sensible operations. We love new ideas and always keep our word. If that appeals to you, boy have we got a treat for you!
Meet The Staff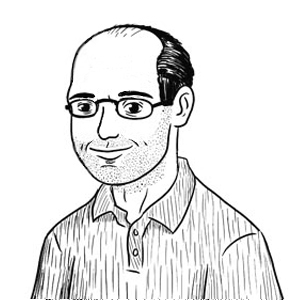 John Nephew
Chief Executive Officer & Co-owner
John Nephew
Chief Executive Officer & Co-owner
John Nephew got his start in the gaming industry by writing articles for Dragon magazine while he was still in high school. His writing paid his way through college, and he started Atlas Games in 1990 while he was still pursuing his BA in Philosophy at Carleton College, as a way to publish his own work. He still handles the business side of Atlas Games today.
Do not ask John about woodworking, chainsawing, jelly-making, or mead brewing or we'll be here all day.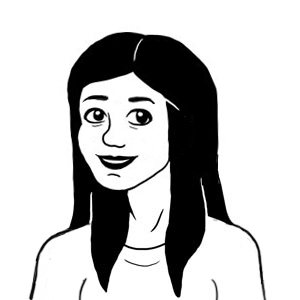 Michelle Nephew
Chief Creative Officer & Co-owner
Michelle Nephew
Chief Creative Officer & Co-owner
Michelle Nephew has been with Atlas Games for over 20 years. In that time she's brought more than a hundred card games, board games, and RPG books to market, and has won numerous awards for them — the Parents Choice, Tillywig, Origins, GAMES 100, Diana Jones, and ENnie Awards to name a few.

She's a current Board Member of the Diana Jones Award, past Board Member of the Game Manufacturers Association (GAMA), has been a Gen Con Costume Contest Judge several times, and has appeared as Guest of Honor at premier conventions like Gen Con, Origins, and others in the US and abroad.
Michelle has a PhD in English Literature, and wrote her dissertation on the topic of authorship and roleplaying games (yes, she really is a "Doctor of Gaming"). Today she oversees production and the website at Atlas Games, and actually finds time to produce games, besides.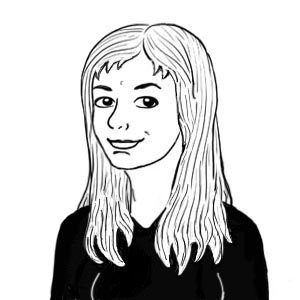 Jenae Floerke
Administrative & Sales Manager
Jenae Floerke
Administrative & Sales Manager
Jenae Pedersen is the Administrative Coordinator at Atlas Games, though petitioning to changing her title to Proofreading Princess. She's a real neat freak, who must constantly put order to the chaos surrounding her, or she'll go mad.
She moved to Duluth to attend the University of Minnesota Duluth for a degree in Psychology. Three years, and almost a degree later, she panicked and realized she wanted to switch to a major where she would actually find a job after getting out of college. She graduated shortly thereafter with a BBA in Organizational Management.
Jenae is a newbie to the gaming world, but quickly finding happiness in the witty banter and strategy involved.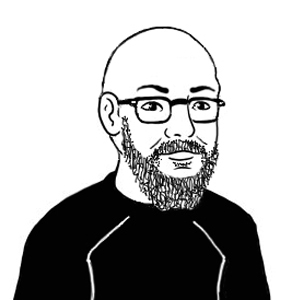 Woody Eblom
Warehouse Manager
Woody Eblom
Warehouse Manager
A common and useless exercise in those dark, smoky espresso joints across the continent is to debate whether Woody actual exists or is just the ever-fading remnant of a post-Thompson-esque weekend that everyone has had at least once. And while there have been sightings going back to the 80's, none were by reliable witnesses. The claims are as varied as the people making them:
His hair was long/mohawk/shaved bald.
He wore a gaudy suit/kilt/imaginative towel.
He worked at Lion Rampant/Atlas Games/Steve Jackson Games/TSO, etc.
His addictions included soccer, soccer, and [redacted].
If you need more proof that he doesn't exist, simply look at the pictures on his phone. No actual human being could have that many pictures of motorcycles, his niece, and ancient woodworking tools. That's simply not how real people are wired, eh?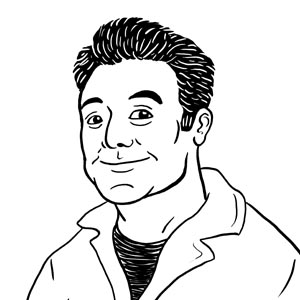 Justin Alexander
RPG Developer & Producer
Justin Alexander
RPG Developer & Producer
Justin has been working in the RPG industry since he was in high school. Some of his earliest work was with Atlas Games as a freelancer and he's excited to have made the journey full circle to assume this role, with an opportunity to explore familiar worlds and boldly create new ones.
Justin's previous freelance career has also included work with Fantasy Flight Games, Steve Jackson Games, Dream Pod 9, and many others. Other past gigs include being the Artistic Director of the American Shakespeare Repertory, publishing games and supplements through Dream Machine Productions, acting as the original Line Developer for the Infinity RPG, and leading the rejuvenation of Technoir.
At the Alexandrian he is best known for his Gamemastery 101 series (including "Three Clue Rule," "Don't Prep Plots," "Node-Based Scenario Design," "Jaquaying the Dungeon," "Open Table Manifesto," and "Random GM Tips") and a motley assortment of independent scenarios (including the award-winning Halls of the Mad Mage).

On twitter he's @hexcrawl. At home he's the proud daddy of a little girl and the happy husband of a wonderful wife.