---
Godsforge 2nd in Stores Now!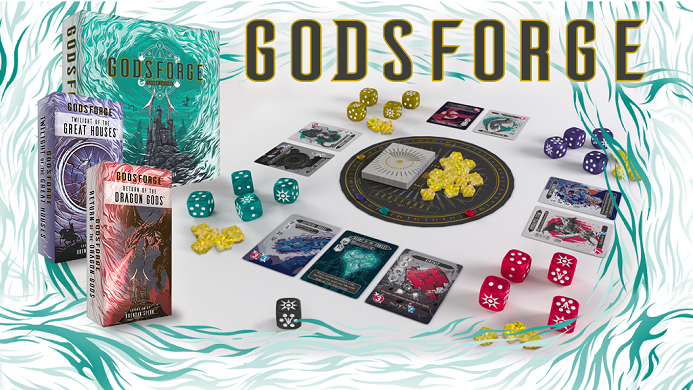 The NEW Second Edition of Godsforge should be arriving at your friendly local retailer NOW, along with its expansions Return of the Dragon Gods and Twilight of the Great Houses. What's so new about it, you ask? Well …

Rules and card text are revised by the game's designer Brendan Stern, but fully backward-compatible.
Board contrast improved for better legibility at a distance.
Custom dice with wild symbols for 1s and veilstone symbols for 6s.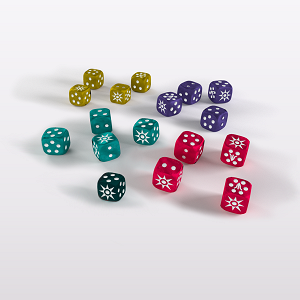 Veilstone gems are now translucent rather than metallic, to be more environmentally friendly.
"Veilstone Use" cheat sheet added to the back of the reference cards.
Card art enhancements by the game's artist Diego L Rodriguez.
Box depth decreased for improved shipping efficiency.
Sustainable paper. Rules made of FSC paper. Boxes' inner grey board is recycled paper, and outer wrapping paper is FSC. FSC-certified paper from responsibly managed forests provides environmental, social, and economic benefits.
Single-use plastic shrinkwrap replaced with a paper band on card deck and transparent wafer seals to secure the box.
---
Categories
Headlines
Godsforge