The Last Dance at a Glance
A complete, easy-to-run OGL adventure module for your favorite d20 game.
Free the king and his court from a magical curse in a scenario with a perfect blend of puzzles to solve and battles to win.
Designed for level 4-6 characters. Make new ones for a one-shot or level up your favorites.
Dance of Doom: More about The Last Dance
Make your game prep easier with this d20 campaign module. The Last Dance is an OGL Penumbra supplement for level 4-6 characters.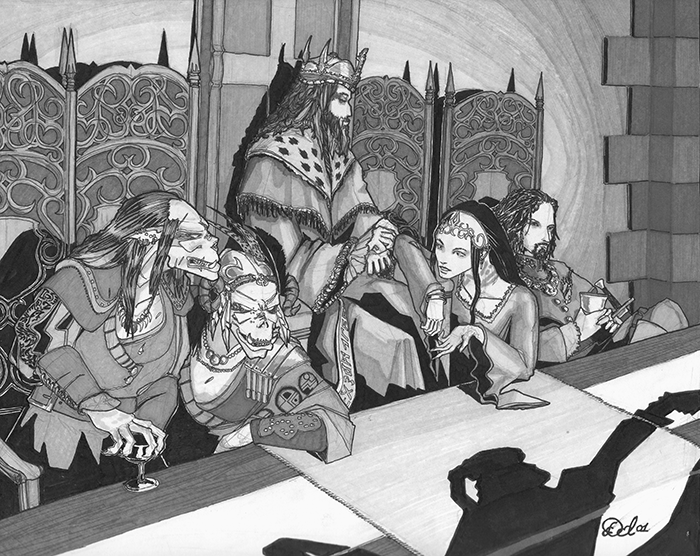 A millennium ago, the kingdom of Dayvos fell to an act of magical treachery. Since then the king and his court have been bound by an eternal dance…but they're all dead! The echoes of the powerful spell have drawn your group of adventurers in. Can you free the imprisoned souls? Can you change history? Or will you dance among the dead forever?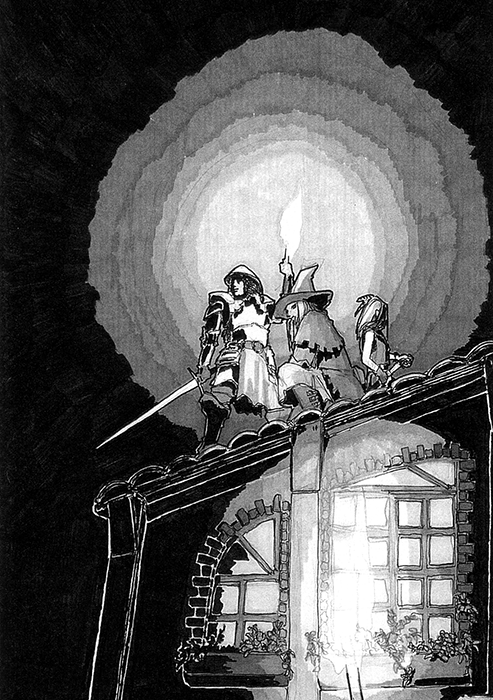 This sourcebook is available in PDF, although a limited number of print copies are available.
The Last Dance: Contents
This full campaign includes:
A compelling adventure into the forgotten kingdom of Dayvos.
New OGL combat rules for maneuvering under the influence of sorcery.
Magic items like the torc of missile deflection and minor artifacts like the moonstone.
The manavore, a monster that absorbs magic.
Vital Stats
| | |
| --- | --- |
| Author: | Chris Aylott |
| Cover Artist: | David Interdonato |
| MSRP: | $9.95 (print), $4.95 (PDF) |
| Atlas Stock #: | AG3208 |
| Barcode: | 1-58978-007-8 |
| Format: | 40 pages, softcover and PDF |
| Release Date: | November 2001 |