En Route II at a Glance
A series of short encounters to fuel sessions of your favorite OGL game for those days when prep time is nil.
Includes both land and sea-based encounters. At a loss as to what happens en route from point A to B? Drop one of these encounters into your story.
Each encounter takes about an hour to play. Perfect for a quick session or to give you planning time.
By Land and By Sea: More about En Route II
Like its predecessor, En Route II is an OGL supplement that includes 14 unique encounters to drop into your games. As with all of the Penumbra supplements, all you need is your favorite d20 system to get started.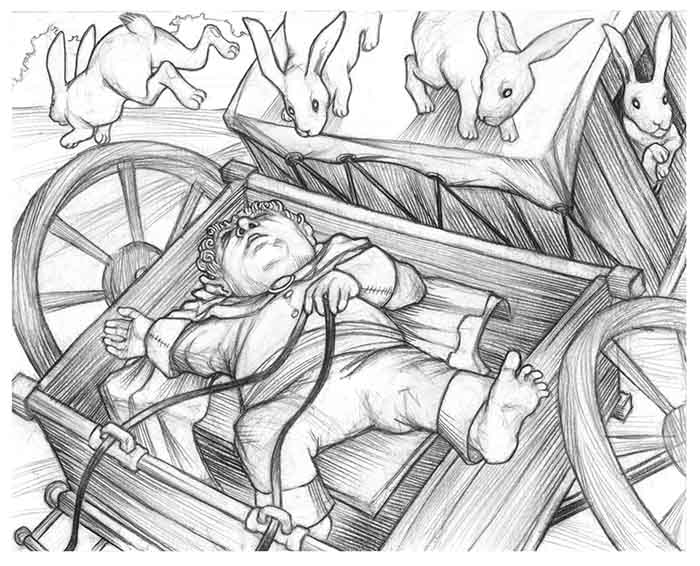 En Route II provides a variety of detailed encounters set on land and sea. Use them as fillers between larger encounters or campaigns, or use one of them as a springboard for a campaign of your own devising. Inside these pages, you'll find imprisoned mermaids, blink bunnies, swarming elementals, and more.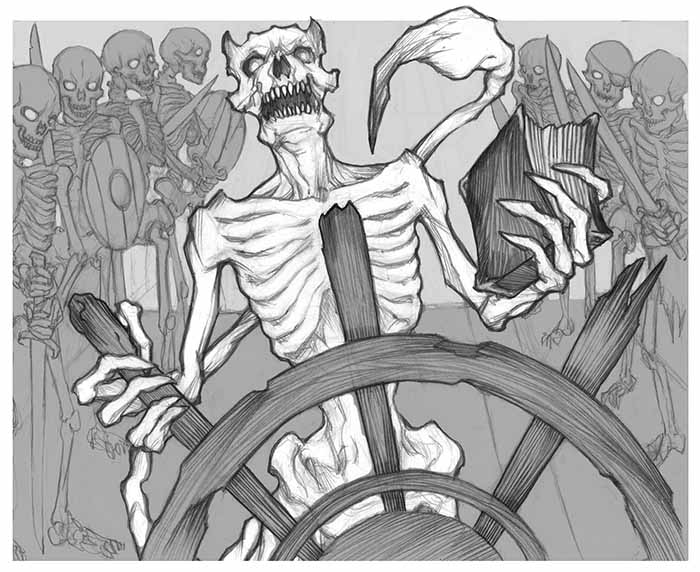 Each encounter provides about an hour of play time.
This sourcebook is available in PDF, although a limited number of print copies are available.
En Route II: Contents
This 14-encounter supplement includes:
Quick reference appendices designed to make it easy to find the right encounter at a moment's notice.
New creatures like the blood vessel and the doppelkinder.
A cast of fully-statted NPCs.
New magic items like the saddle of the sea and the fiendish logbook.
Traps and monsters to challenge your characters.
Vital Stats
| | |
| --- | --- |
| Editor: | Michelle Nephew |
| Cover Artist: | Lee Moyer |
| Interior Artists: | Chad Sergesketter and Grey Thornberry |
| MSRP: | $19.95 (print), $9.95 (PDF) |
| Atlas Stock #: | AG3222 |
| Barcode: | 1-58978-037-X |
| Format: | 112 pages, softcover and PDF |
| Release Date: | 2003 |