Ancient Magic at a Glance
Learn the secrets of the magi of the past with this Ars Magica sourcebook.
Contains nine forms of ancient magic with rules to integrate them into Hermetic theory.
Story seeds include ideas for locations to seek out ancient magics.
Learn from the Past: More about Ancient Magic
Throughout history, magical traditions have come and gone, their secrets and spells lost to the annals of time. However, the knowledge still exists for the magus who is willing to search. Join the Seekers in their quest to find the lost magical arts.
This book contains information on nine lost magical arts, including locations where their secrets may be found and rules to use them in Mythic Europe. Plunder graves and chthonic sanctuaries to learn the ways of Defixio magic. Seek out the Basilica of Ten Thousand Columns to find the secrets of Hyperborean magic and its hymns. Walk the cold reaches of the Mythic North in search of the Rune magic of the Order of Odin.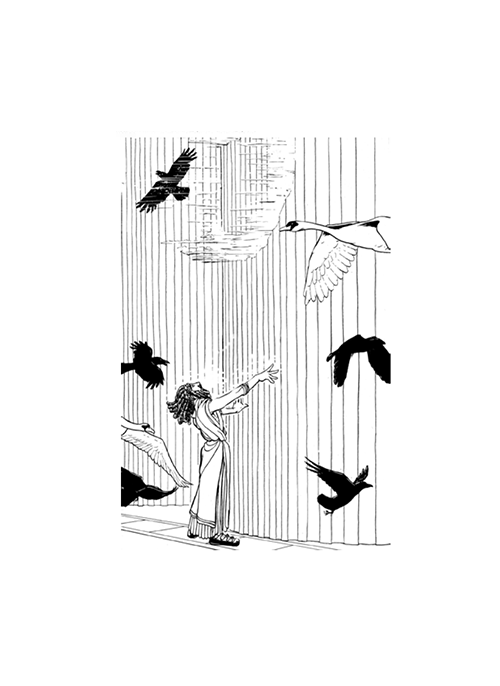 Ancient Magic: Contents
Chapter 1: The Language of Adam

Chapter 2: Canaanite Necromancy

Chapter 3: Defixio Magic

Chapter 4: Fertility Magic

Chapter 5: Grigori Magic

Chapter 6: Heron of Alexandria's Legacy

Chapter 7: The Hesperides

Chapter 8: Hyperborean Magic

Chapter 9: Rune Magic

Appendix: Further Reading
Vital Stats
| | |
| --- | --- |
| Authors: | Erik Dahl, Timothy Ferguson, Jeff Kyer, Richard Love, John Post, Paul Tevis, and Alexander White |
| Editor: | David Chart |
| Artists: | Grey Thornberry, Jason Cole, Kelley Hensing, Brad McDevitt, Jeff Menges, Tony Parker, Patrick M. Murphy, Valerie Nix, J. Scott Reeves |
| MSRP: | $29.95 |
| Atlas Stock #: | AG0284 hardcover / AG0284SC softcover |
| Barcode: | 978-1-58978-094-1 hardcover / 978-1-58978-228-0 softcover |
| Format: | 144 pages, hardcover & softcover |
| Release Date: | January 2007 |