Tales of Power at a Glance
Tell sagas of powerful magi with this Ars Magica supplement.
Includes five storylines for formidable characters.
Features NPCs and story elements designed to make GMing easier.
Sagas Made to Order: More about Tales of Power
Powerful magi and longtime gamers share one thing in common — it's easy to get jaded. These magi and Ars Magica gamemasters also know that prep work is key. Get a little assistance with the prep work and avoid boredom with this supplement.
Choose from five storylines designed to serve as one-shots or to be integrated into your existing saga. Pick a new pope, explore the City of Brass, face the pirate lord Eustace, and more with this story-based supplement.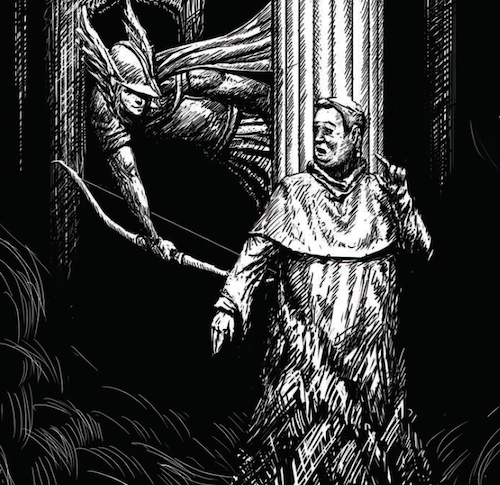 Tales of Power: Contents
Chapter 1: Introduction

Chapter 2: A Cardinal Decision

Chapter 3: The City of Brass

Chapter 4: Encroaching Dominion

Chapter 5: Eustace the Monk

Chapter 6: A Gathering Storm
Vital Stats
| | |
| --- | --- |
| Authors: | Christian Rosenkjaer Andersen, Mark Faulkner, Timothy Ferguson, Lachie Hayes, Mark Lawford, and Matt Ryan |
| Editor: | David Chart |
| Artists: | Christian St. Pierre, Sean Macdonald, Jason Cole, Jenna Fowler, Ciaran Lucas, Gabriel Verdon, J. Scott Reeves |
| MSRP: | $29.95 |
| Atlas Stock #: | AG0304 softcover |
| Barcode: | 978-1-58978-138-2 softcover |
| Format: | 144 pages, softcover |
| Release Date: | May 2013 |